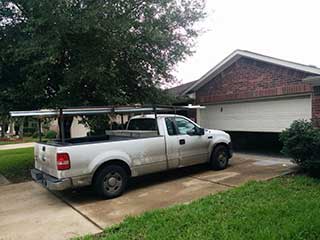 Garage doors and their automatic openers are great when working properly, but a headache – and a potential safety issue - when they aren't. It's important to have regular maintenance and safety checks done to keep your system operating smoothly and safely.
Our professionals at Garage Door Repair Oceanside can look after you with preventative maintenance services, which can prevent problems from arising and causing bigger issues in the future. We offer the following services.
Complete System Examination
The operation of your garage door and its opener is a combination of a number of parts working together. These parts are heavy and under tension and therefore can wear down and may malfunction over time. Our professionals will examine each component of your system to ensure smooth and safe operation of parts such as the springs, tracks and rollers. Our system checks can identify problems before they become bigger issues, and can help assure you that you and your family will be safe. Following our examination, we will work with you on a plan to rectify any identified issues.
Taking Care of Parts Lubrication
The components of your door do a lot of work under pressure every day, opening and closing every time someone enters or leaves the house. These parts need regular care like lubrication, which is necessary for the hinges, springs, bearings, rollers, and pivot points, to name a few.
Our technicians will ensure the job gets done right, and each part gets the care it needs. Regular service will ensure your garage door is running smoothly every time you need it. Call our professionals to perform this service for you.
Adjusting the Door's Tension
Considering the weight of garage doors and the torque of the springs that balance that weight, it's not surprising that the springs can loosen and need to be adjusted. It's extremely dangerous to attempt to adjust springs on your own, so call our professionals to get a reading on the tension and make any necessary adjustments to ensure the safe operation of the system.
Safety Sensor Testing
The safety sensors ensure the door doesn't close if something is in the way, so improper operation can be a major safety issue. Sensors can be impacted by:
• Getting hit by items such as basketballs or other items
• Getting dirty
• Being blocked by something in the garage
• Simply wearing out
To ensure the safety of your family, get our professionals to test the safety sensor system regularly, and prevent a dangerous incident if the door closes with something under it.
Want more? Let us take care of:
Galvanized Torsion Spring Installation
Emergency Broken Spring Replacement
Garage Door Opener Track Maintenance
Garage Door Troubleshooting Services